Forests of the biogeographic region of Chocó in critical danger of disappearing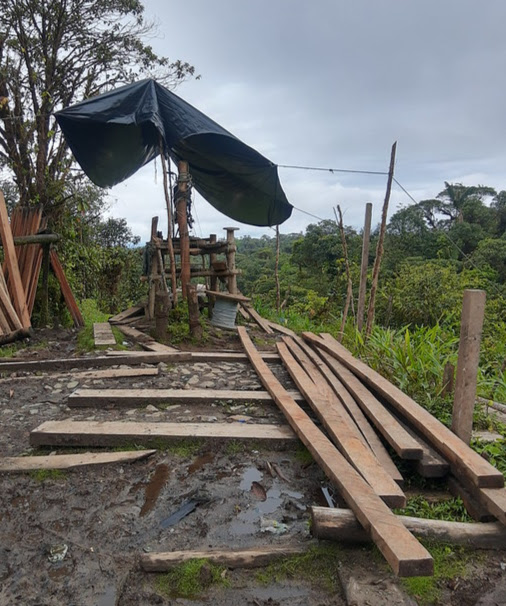 The biogeographic region of Chocó ranges from the eastern region of Panamá, through the Pacific coast of Colombia, to the southwest of Ecuador. In Colombia, this neotropical corridor, which covers the Pacific coast to the foothills of the western mountain range, forms a natural barrier that has generated some of the country's highest biodiversity within earth's rainforest ecosystems.
This region has very high endemism; for example, 25% of the bird species and 35 species of palm trees are unique. Chocó is among 25 regions of the world classified as a priority for nature conservation, a Biodiversity Hotspot. It has been a great challenge for Fundación ProAves to protect these ecosystems and their environmental services. In 2002 ProAves Reserve El Pangán was created with the aim of conserving the forested foothills near the multi-cultural town of Junín, Nariño.
Here one finds the town's indigenous Awá fabrics, the sounds of the timbas in Afro-Colombian communities, and the wisdom of mountane farmers.

More info at https://bit.ly/3npYGFK